Hatch-bag
Mini Convertible Luggage Rack £98.95 or £159.95
If you are looking to increase the luggage capacity of your Mini Convertible, we have the answer. Hatch-bags add 125 litres of extra storage space increasing the luggage capacity of the Mini Convertible by 50%
We sell the complete system for £159.95 and ship globally.
Why a hatch-bag Mini Convertible Luggage Carrier ?
No clamps, hooks, or clips to damage paint
Folds flat for easy storage
Supplied assembled just fold out and fit
Capable of carrying a 20kg load
Easy to load and unload, no ladder required
Can be totally removed in under 3 minutes when you reach your destination
Universal design change the car not the rack
Fits all post 2008 Mini convertibles without exposed hinges for the trunk/boot
Hand made in Buckinghamshire UK
Weatherproof design
Supplied with an European style reg plate holder & light if bag obscures reg (battery operated no wiring required)
Possible to use your own case, frame base measures 70x30cm max suggested case height 70cm
Hatch-bag measures 70cm wide, 30cm deep & 60cm tall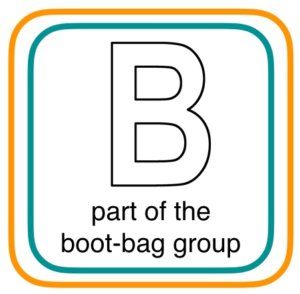 Hatch-bag is a boot-bag group product.
All our products are designed, engineered and made in the UK. Since 2008 we have been manufacturing the boot-bag luggage bag for convertibles and saloons, the hatch-bag Mini Convertible Luggage Rack joined the range in mid 2016 after 12 months of testing and development.
More luggage space without the hassle of fitting roof bars, or loading a roof box
hatch-bag is a universal waterproof luggage bag system that attaches to the tailgate of most estates,hatches, and people carriers.
How the hatch-bag Mini Convertible luggage rack works.
Six simple steps, no tools, no clamps, no brackets, no hassle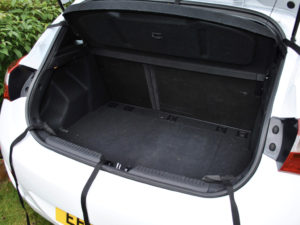 Stage 1
Layout the 6 straps with the hatch huggers inside the boot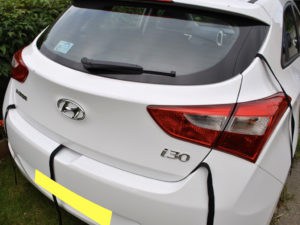 Stage 2
Shut the boot and pull the straps tight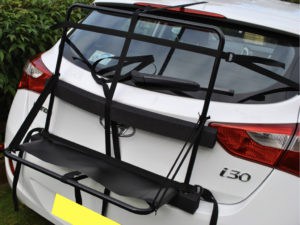 Stage 3
Place the hatch-bag frame on the bumper and secure.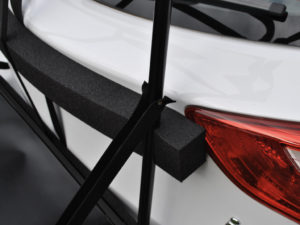 Stage 4
Position rear foam section on frame to ensure rack is proud of paintwork, this section can be rotated and moved up and down the frame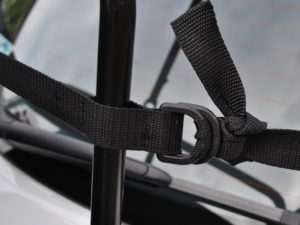 Stage 5
Pull straps tight and tie off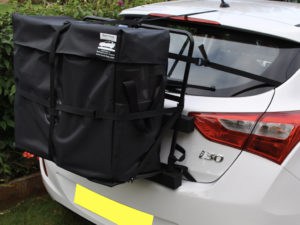 Stage 6
Secure bag to rack and attach reg plate in holder provided if bag obscures plate.
Summary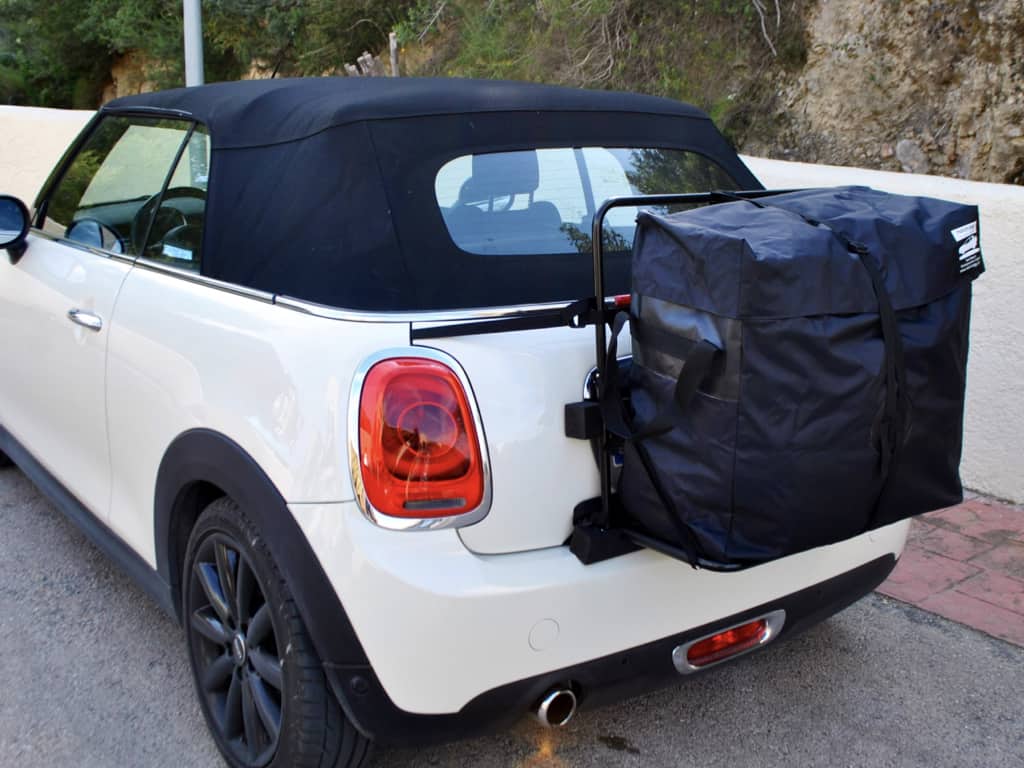 Author Rating





Brand Name
Product Name
Mini Convertible Luggage Rack : Hatch-bag
Price
Product Availability